page # 5. PHOTOS
AFTER A PERFORMANCE WITH "SEPTETO HABANERO" IN HABANA, CUBA
PERFORMING WITH TRIO AT THE FAMOUS "LA BODEGUITA DEL MEDIO" HABANA, CUBA
DO YOU THINK THE PERCUSSIONISTS ARE TAKING IT TOO SERIOUSLY?
PERFORMING WITH GUESS STARS AT THE ELDORADO HOTEL SANTA FE
VICTOR REHEARSING BACKSTAGE
SAVOR WILL MAKE YOU DANCE!
Dancing to SAVOR in New Mexico
El Vic – getting ready!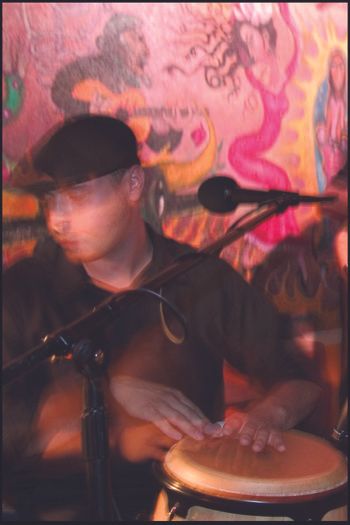 J. J. Grooving Cuban Style
From left to right – Victor, Juan de Marcos of the Afro-Cuban Allstars and Stewart Ashman, New Mexico Secretary of the Department of Cultural Affairs
Thank you, thank you, thank you, thank you! And just in case… thank you!